Skip to Content
About Our Company
At United Termite Control, we are dedicated to providing you with reliable, effective termite control and pest removal services. With more than 20 years of experience in the business, we know the most effective, long-lasting termite removal methods to address your infestation and repair any damage to your home or business.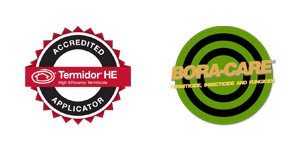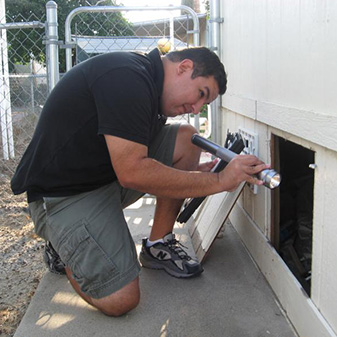 Our History
United Termite Control began as an idea between two cousins, Arturo Herrera and David Fabela, in the spring of 2006. At the encouragement of Arturo, and the persistence of David, United Termite Control was able to open for business months later in the fall of 2006.
Providing excellent service and competitive pricing, our team at United Termite Control serviced more than 250 homes in our first year, and more than 400 in the second. We have since continued to build a reputation that is synonymous with honesty and integrity, gaining 10 valuable years of experience in the field.
About Our Services
At United Termite Control, we are completely dedicated to eradicating termites and helping prevent further infestations. Unlike other pest companies that cover many different types of pests, we only specialize in termites, so we can bring you better knowledge and more effective termite treatment service. Our focus on termites allows us to stay fully up-to-date on the latest technology and developments to best treat your termite infestation. Our termite control services include Drywood termite control, Subterranean termite control, fungus and dry rot wood repair, and escrow termite inspections.
If you suspect you're dealing with a termite infestation, don't wait to call in pest control services. Our skilled termite control experts will come to your property as soon as possible, performing a thorough inspection and determining the best method for eradicating the infestation.
Call Now for a Free Estimate!